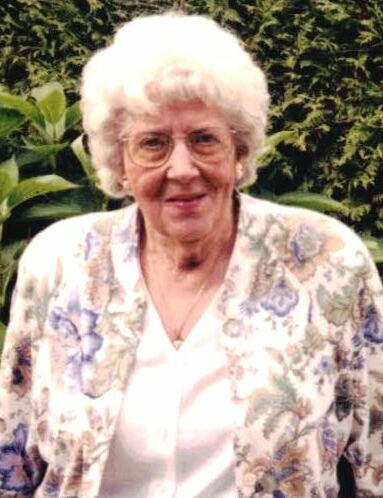 Obituary of Mrs. Gwendolyn Noble
On Thursday July 27th, 2022 Gwendolyn Mary Noble a Great Grand Mother to Orla passed away peacefully at the age of 96 years old. Gwendolyn was born on November 23rd, 1925 and married her Husband Russel Elmer Noble on September 9th, 1950 in Toronto. Russel passed away on September 3rd, 1988. Gwendolyn leaves behind their sons John and Stephen and his wife Anne and Grand Children Beth and husband Hakon and Rhiannon and Husband Joel and Great Grand Daughter Orla.
Gwendolyn's passing was rather sudden and unexpected but three days prior to her passing, Gwendolyn was fortunate enough to have spent the weekend at the family cottage in Jackson's Point with her son John. There Gwendolyn and her son John were grateful for the kindness that they were shown by their next door neighbors Hamid, his daughter and parents. Hamid's mother would always visit Gwendolyn with a smile, faithfully bringing over supper for her. Hamid would sometimes give Gwendolyn ice cream from his convenience store and these acts of genuine kindness were what made Gwendolyn's life harmonious and fulfilling just before her passing. Gwendolyn lived a very simple and humble life. She always reflected a positive attitude towards others that was based on giving praise to God for the gifts that he provides us. Gwendolyn never took anything for granted. Gwendolyn was an avid reader and enjoyed watching Coronation Street and listening to her radio. She had many special memories sharing celebrations like Birthdays, Christmas, Mother's day, Easter and New Years with the Ramsumeer's, the Ringuette's, members of the Ching Far Temple, Ann and Steve Delude and the many neighbors and friends in Toronto and Jackson's Point.