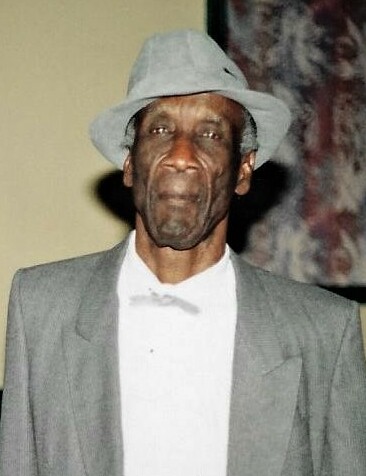 Obituary of Mr. Harcourt Dalton Waterman
Obituary of Harcourt Alonza Waterman September 1, 1924 to October 7, 2021
Thursday, October 7, 2021, Harcourt Dalton Alonza Waterman returned to his heavenly Father. He was the son of the late Alberta and William Waterman of St. George, Barbados. He succumbed to his brief illness at Markham-Stouffville Hospital. He was surrounded by his family until closing of visiting hours but passed one hour after everyone had gone.
He is the father of Ivy Waithe (deceased), Reginald Waterman (Myrna), Alicia Johnson (Colvin,deceased), William Waterman (Carlyn), Coraleta Walrond (Orlando), Bentley Waterman (deceased) (Marcia) and Samuel Waterman (Gail). He leaves behind his grand children Gail, Melissa, Natalie, Jan, Rommel, Reggie, Dalmar, Desiree, Justin, Collington) and great grandchildren: Kairo, Dannielle,Lauren,DeShawn,Josiah, Alyssa, Mason and Jordan) and his great, great grands, Samson, Mirae, Annyiah,Jordan jr. He is also survived by numerous nephews and nieces and relatives and his brother-in-law Archibald Waithe. He is predeceased by his wife, Miriam.
Harcourt immigrated to Canada in 1981 but he and Miriam returned one year later to their work in Barbados leaving the younger children here to attend school. Harcourt and Miriam returned to Canada in 1988 where he resided until his demised.
Harcourt was laid back and took things rather easily; however, he was known for his profound witticism which he used shamelessly on anyone he met. He boosted the fact that he went through life without the need for medication which is the envy of most.
Barbadian politics and arguing legal positions were two of his favourite past time subjects and he regarded himself as a great presenter of arguments to defend challenges from law enforcement agents he encountered on the road and anyone who had an issue with him. Needless to say he won most cases. He regarded himself as a "wayside attorney" and even had protégés in training.
Dalton, as he is known to all, had a passion for cars and trucks and so became the proud owner of several vehicles both in Barbados and Canada. Such an aficionado was he that he purchased an old pre-owned gas-guzzling luxury RV to drive those family members who dared to travel with him to New York City. Gratefully, they got there and back safely.
Harcourt will be missed by all his remaining family and friends.