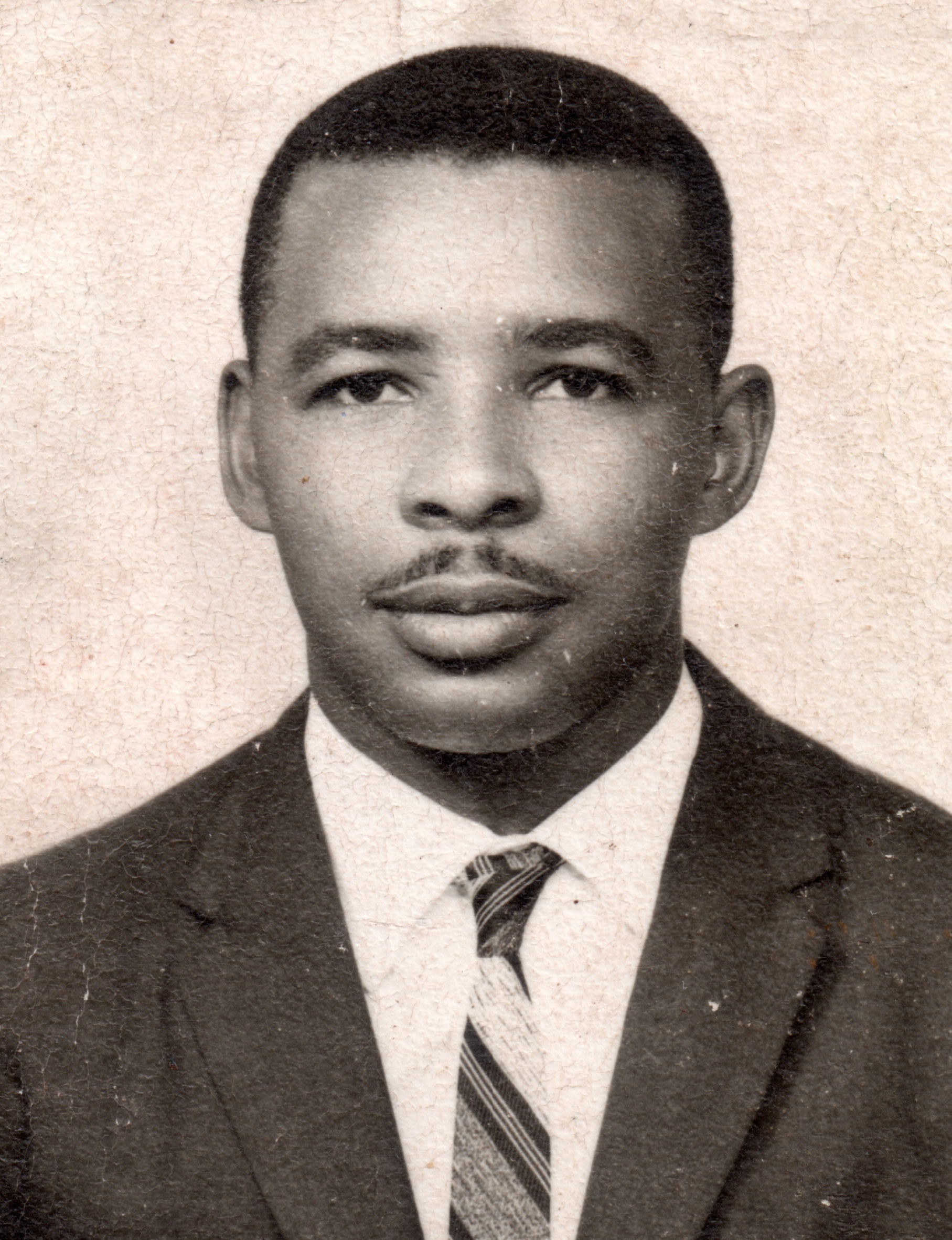 Obituary of Mr. Gladston Lawrence
It is with great sadness that we announce the passing of Gladston Edward Lawrence on Monday November 18th 2019. He passed away peacefully at Scarborough Grace Hospital with his wife of 49 years Sonia by his side.
Born June 4th 1936 in Mount Florence, Jamaica, Gladston was the first child of his parents Ebenezer (second marriage) & Ansella Lawrence.
Following his soon to be wife, Gladston immigrated to Canada in 1970 and the two were not too long afterwards married.
Gladston had a deep love for cars and all things mechanical. Back when AC was not standard in most vehicles, it was Gladston, a self employed car mechanic, who was well known to be an installation pro. Many complicated car troubles that other mechanics could not solve, Gladston could.
During his downtime he enjoyed playing curling at the Avonlea Curling Club and excelled at it, being one of a very few black men that played the sport. It could be said that the bonspiel was his favourite time of year. He was also an avid baseball and hockey fan. In his later years when time and age prevented his ability to play, he would still watch curling on tv, but he would also keep his mind active by religiously doing his word search puzzles and watching Jeopardy, Wheel of Fortune & Price is Right, calling out loud some of the answers on the game shows.
There was no doubt when it was Sunday as he would have the television on Vision Tv all day long. Regardless of the denomination, he would watch and listen to it intently.
Gladston will be lovingly remembered by his wife Sonia; his son Gavin (Nicole) Lawrence of Milton, ON; his daughter Nadine (Gary) Dion of Huntsville, AL.; and grandchildren Gabrielle, Joshua & Naomi. He will be fondly remembered by his sisters Cecile (late Cleveland) Walker & Josephine and many nieces, nephews, and cousins. He will be dearly missed by friends, and those who knew him through his various activities. Gladston was predeceased by his parents, by his sisters Olive & Vinette, and by his brothers Winston, Cyril, Pheophelus, Frank, Jim & Jasper.
The family is very appreciative for the friends and family members who visited Gladston during the period of his illness. Many thanks to the CCAC workers that cared for Gladston over the years when he suffered an injury. And finally our forever gratitude to the hard working doctors and nurses at Scarborough Grace Hospital for their kindness and care during his over 3 month stay.
Visitation will be held at Ogden Funeral Homes Friday, November 29, 2019 5:00 pm - 9:00 pm. 4164 Sheppard Avenue East, Scarborough.
A service to celebrate Gladston's life will take place at St. Bartholomew's Roman Catholic Church,Saturday, November 30, 2019 at 10:30 am. 57 Heather Road, Scarborough
Followed by interment service at Christ the King Cemetery. 7770 Steeles Avenue East, Markham
A reception will be held after the interment from 1:30 pm - 5 pm at Krave Banquet Hall and Event Centre. 55 Nugget Ave. M1S 3B1 Scarborough
In lieu of flowers, donations in Gladston's name to the Heart and Stroke Foundation of Canada, The Kidney Foundation of Canada or the Start2Finish Foundation would be appreciated by the family. Start2Finish is a national children's charity whose mission is to break the cycle of child poverty by providing ongoing educational support to Canada's at risk children throughout their school years, nurturing mind, body and social health so they are empowered to succeed and become role models for change.