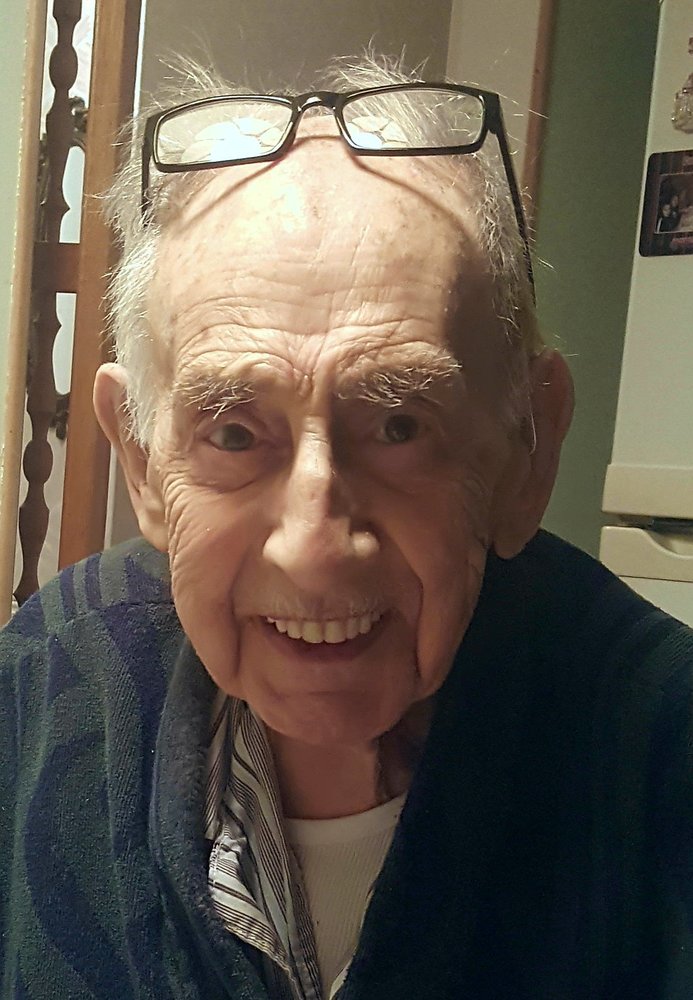 Obituary of Mr. George Quigley
With heavy hearts we announce the passing of George Thomas Quigley (Born Oct 4, 1920) the son of Contance Emma Quigley (Penrose) and William George Quigley and widower of Constance Rose Quigley. Peacefully on February 10, 2018 at Scarbough Grace Hospital.
He is survived by and greatly missed by daughter's Carol Cardinali, Patricia Quigley and Lorraine Kerr. Son in Law Tony Rodrigues. Grandaughters Alanah Holland, Theresa Wharton and Shania Rodrigues. And many others.
Please join us in the celebration of his wonderfully accomplished 97 years of life.